3 generations of Caves Leuck-Thull!
It all started in 1966, when Pierre Leuck decided to devote himself entirely to viticulture. Les Caves Leuck-Thull are located on the Luxembourg Moselle, in the beautiful medieval village of Ehnen.
In 1987, the 2nd generation joined the cellar, his son Jean with his wife Josiane. The same year, the cellar was enlarged and moved to stainless steel tanks.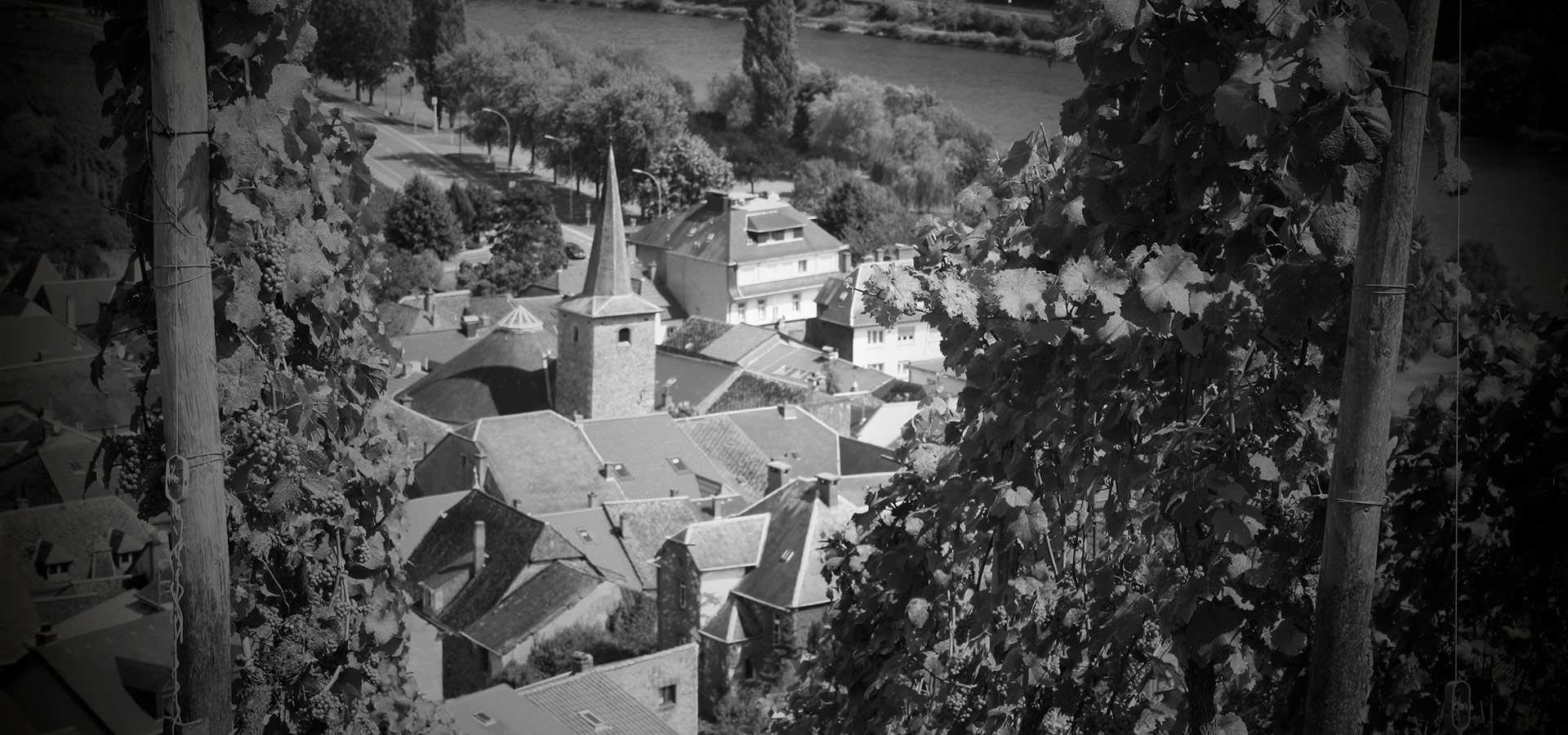 From Konwelt, one of their best sites, the Caves Leuck-Thull offers a Riesling and a Pinot Gris de Gris (a shimmering rosé wine) from 34-year-old vines.
In the Wousselt Pinot Gris, Pinot Noir, Riesling Ehnerberg, Pinot Blanc, Gewürztraminer, Rivaner and Elbling are cultivated.
Pinot Gris, Auxerrois and Chardonnay thrive on the dense clay soil of Roussemen.
Recognition is important to the Leuck-Thull family, that the character of the grape varieties and the fruit of the wine are recognizable.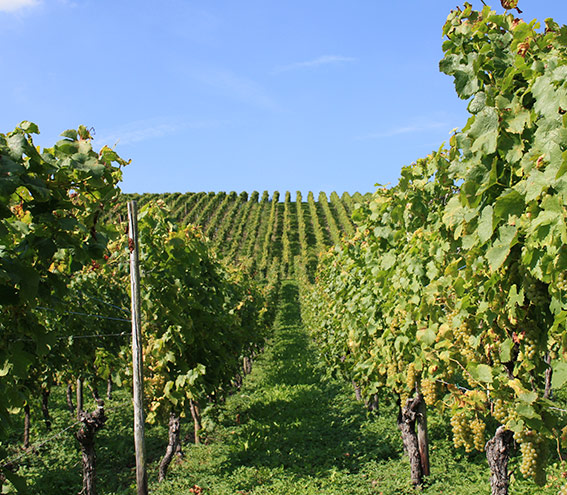 In 2001, Pol Leuck, the third generation, joined the winery. After completing his studies in Trier and Bernkastel-Kues, Pol Leuck became the new cellar master of Caves Leuck-Thull.
From then on, the winery has grown every year. Pol Leuck follows the evolution of time and is always up to date with regard to external technical operations as well as the machines in the cellar.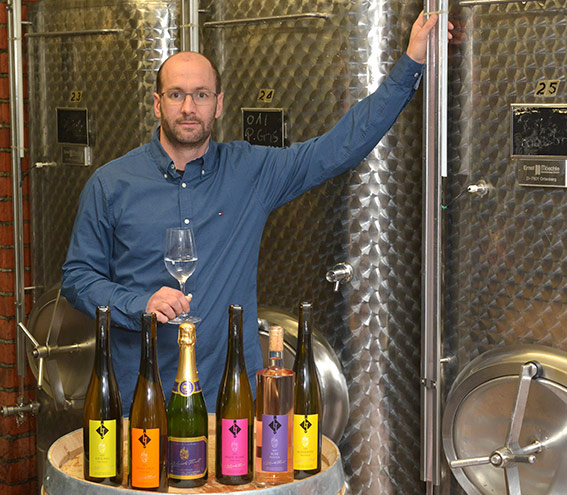 Cellar master Pol Leuck focuses on innovation and creativity, and continues to lead the Caves Leuck-Thull with his wife Sandra with great success. Together they have 3 children, so the 4th generation seems to be assured 😉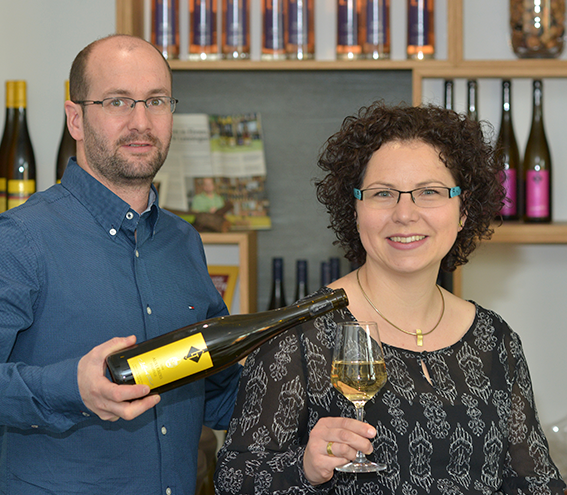 We wish the Leuck family continued success!
You can find the full range of Leuck-Thull Cellars online at Leuck-Thull cellars.
The Shop24 team says "Cheers", good tasting &.
Happy Shopping!