Be my Valentine ❤
Every year on February 14  is Valentine's Day, and in many countries around the world, this special day is the occasion for a visit to your favourite restaurant.
This year, however, Valentine's Day is a little different from what we are used to, but despite this, or perhaps because of it, you should spend a particularly nice evening with your loved ones.
10 tips & gift ideas for a successful evening!
Order at your favourite restaurant!
Flowers are the language of love, a small bouquet should not be missing, e.g. at Floristik Nonnenmillen. Among other things, they offer wonderful dried flower bouquets, which are not only very stylish but also timeless and will last until the next Valentine's Day! 😉
A beautifully laid table! A beautiful ambience is created by the right table decoration. Not the right one in the house yet? At Deko Malina you are sure to find one, and is not only suitable for Valentine's Day, but for all special occasions.
Candles are a must, they make the ambience really cosy. At Decotrend you will find special scented candles, which also make a great gift.
For an aperitif, a glass of sparkling wine, white or rosé? Discover your favourite at the winegrower you trust, e.g. Caves Schumacher-Lethal, Domaine Viticole Schlink or perhaps Caves Leuck-Thull?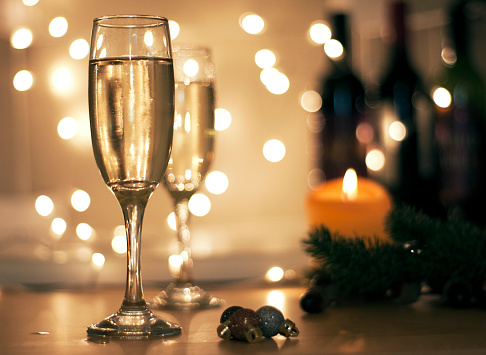 Of course, the right wine should not be missing with the meal 😉 White wine, red wine or rather a rosé? If you can't decide, I recommend a Pinot Noir Rosé, a wine that goes with almost everything. You can also find a nice selection of exquisite wines at e.g. René Krippes, Caves Leuck -Thull, Caves Schumacher-Lethal & Schlink Domaine Viticole.
A small gift before dessert? Perhaps a small piece of jewellery or accessory? Take a look at Christof's Shop, Rendez-Vous Bijoux or Sakanana, maybe you'll find the right thing.
Skin care, a great gift for men too! For this, I recommend the high-quality care products from Institut Eau'céane.

Coffee or tea?
Luxembourg coffee from Roude Léiw or tea from Grenge Léiw? Maybe it should just be a beer with dessert "Made in Luxembourg" by Béierhaascht Salaisons Meyer.
My final tip: Whatever situation we find ourselves in, whatever ups and downs you experience, the crowning glory on this special evening is a smile! Smile and the world changes!
Happy Valentine ❤
Your Shop24 Team